In recent years we have seen some big screens made by Samsung. Moreover, we already heard that they had announced to manufacture 49″ monitors for gamers. And several weeks hasn't passed but the unveiled another gigantic monitor (yes larger than the gaming monitor) which will be a 88 inch monitor.
In its ultra wide screen they have included new Q9 features a sleek QLED panel that Samsung guarantees will resist burnt-in pixels for at least the first 10 years. It will boast a 4K Ultra HD resolution and also support HDR. And of course it will have a Samsung's all-in-one smart compatible remote.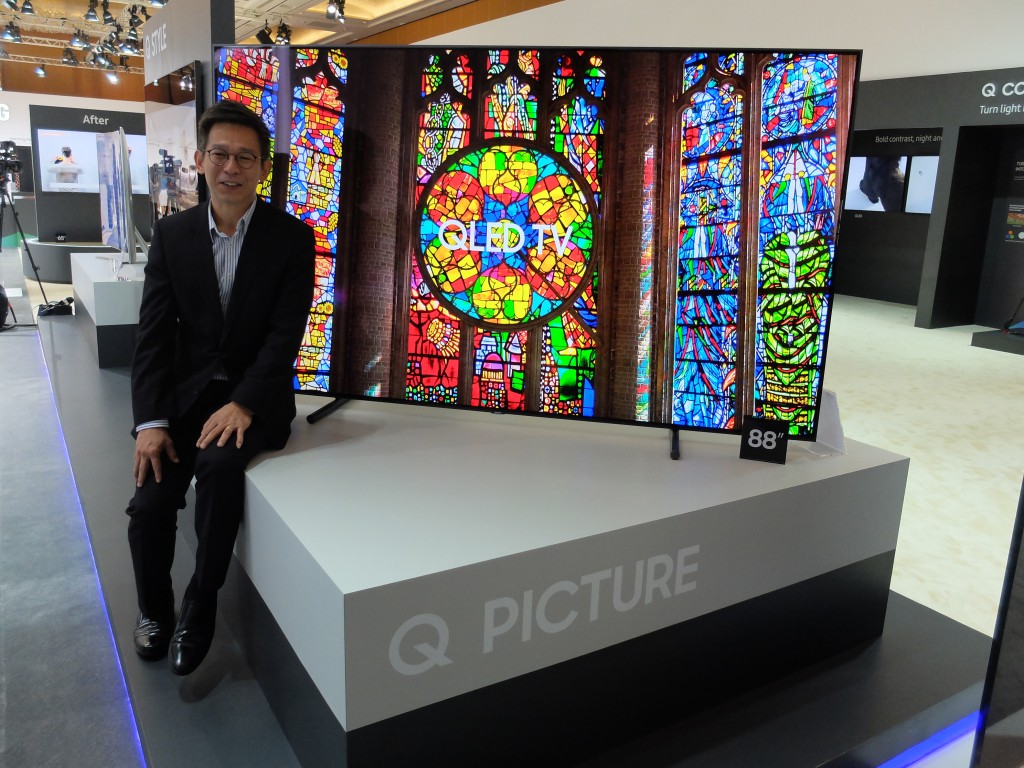 The actual dimension of this monitor will be  78X66 inches. It will be as big as our 43-inch TVs combined – or 200 Galaxy S8's. The Q9 will extend the company's current QLED TV lineup and it already has 55-inch, 65-inch and 75-inch models.
This new product will be available in North America and Korea  with a limited release but it is slated to also retail in Europe later this month. And BestBuy currently listed the TV with $19,999.99 price tag.
Comments