Earlier, Google launched Google Drive for Windows and Mac to backup your data. Now, Google is unveiling it's new feature called 'Backup and Sync'. It totally redesigned previous versions of Google Drive and added some nice extra features.
Google Drive is one of the most popular tools for file storage and synchronizing it at the same time. It is developed by Google. They launched a new backup and Sync Feature.
Everyone wants to backup all their important data and want that data to be accessible from anywhere. Users also want their data to be protected.
Now, Google officially launched the new version with 'Backup and Sync' feature. This feature will keep your desired computer files stored and synchronized all the time. This will also replace the previous Google Photos desktop uploader app.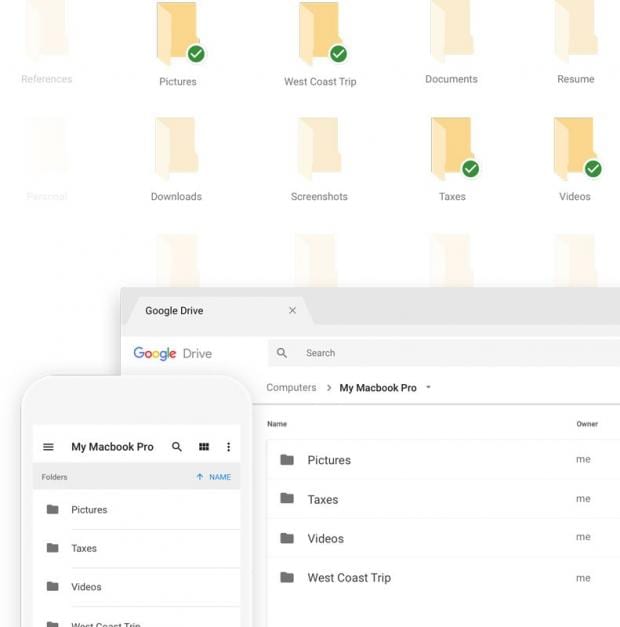 This revamped feature will backup and sync all your files and photos from your computer to Google Drive and Google Photos. You just need to select the directories or files that you want to backup and this feature will sync it and store it all the time. This will also let the users upload files from their other devices.

Google said in a blog post, "You probably keep your most important files and photos in different places—your computer, your phone, various SD cards, and that digital camera you use from time to time. It can be a challenge to keep all these things safe, backed up, and organized, so today we're introducing Backup and Sync. It's a simpler, speedier and more reliable way to protect the files and photos that mean the most to you. This new tool replaces the existing Google Photos desktop uploader and Drive for Mac/PC."
You can download 'Backup & Sync' for Google Drive and Google Photos.
Download 'Backup & Sync' for Google Drive from here For Google Drive
Download 'Backup & Sync' for Google Photos from here For Google Photos
Comments